The Maserati Levante Trofeo Futura ignores the brand's past for something more forward-looking.
The Exterior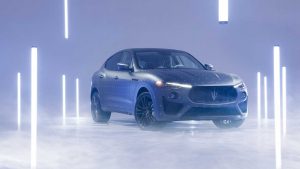 Claimed to be inspired by 3D scans, the body gets a Textured Blue Graphite body color and a rough satin finish.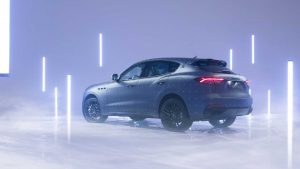 It also incorporates unusual crosses that look like three-dimensional latticework.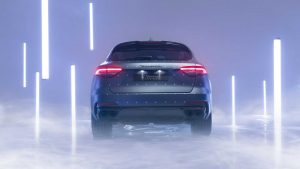 The rear view is absolutely bonkers, same like every other angle. This doesn't look like any ordinary Levante Trofeo.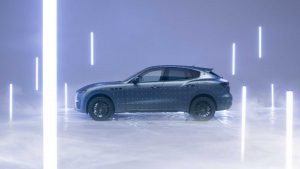 The unusual crosses are seen all over the exterior of the body. It looks like the car has popped right out of an unfinished CAD drawing.
The cross is all over the car. From top view, it looks like as if those crosses are reflections from the environment.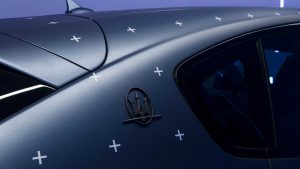 The crosses are spaced evenly and follows the curves and lines of the car pretty well.
The side shark fins are subtle and gets buried under the bright crosses on the side fenders.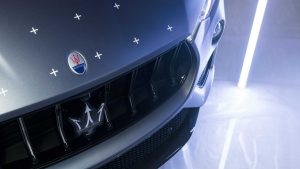 The front Maserati Trident looks normal, compared to the other models offered by Maserati Fuoriserie.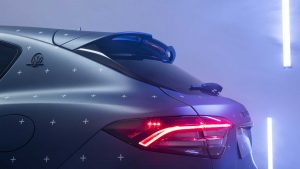 The tail lights are same as the normal car offered outside of the Maserati Fuoriserie program.
CLICK HERE TO READ ABOUT MASERATI QUATTROPORTE TROFEO UNICA 
The Interior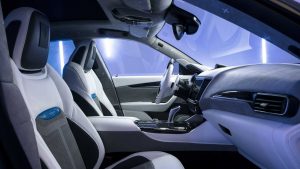 The interior is futuristic as well.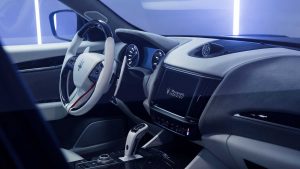 The dashboard and the interior are all white. It really looks futuristic.
CLICK HERE TO READ ABOUT MASERATI GHIBLI TROFEO CORSE
The paddle shifters are all white. I have never seen a paddle shifter finished with white color before.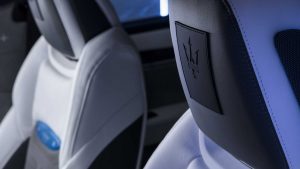 The head rests and the chair hips are finished with black color. Looks like premium leather and not alcantara.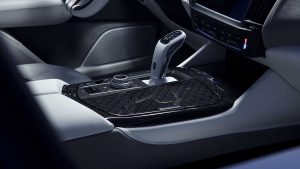 There are some exposed carbon fibers seen on the center console. Rest of the interior looks familiar to the Maserati Levante Trofeo.