This article is originally from supercars.net.
Why buy one of 63? Try One-of-One
Here is a new Special Edition Lamborghini Aventador SVJ 63.
Lamborghini's Ad Personam customization program gives owners the ability to go above-and-beyond and really create unique one-off cars that can never be duplicated or seen anywhere else.
With the Aventador SVJ 63 Coupe being limited to 63 units (a callback to Lamborghini's founding in 1963) why not spend the extra clink and make your 1-of-63 supercar a one-of-one?
This fully customized model features a tactical orange 'urban camouflage' livery that was found on the $18,000 Lamborghini X Cervelo bicycle, unveiled in early September of this year. The livery also appears to be a very simplified and minimalist approach to the recent testing camouflage found on their new Essenza SCV12.
Back in July of 2018, Lamborghini teased the Aventador SVJ with a video showcasing a successful Nurburgring record attempt in a car adorned in a similar livery found on this SVJ 63. It's said that this custom SVJ 63 is a tribute to the car that broke the record with a time of 6:44:97.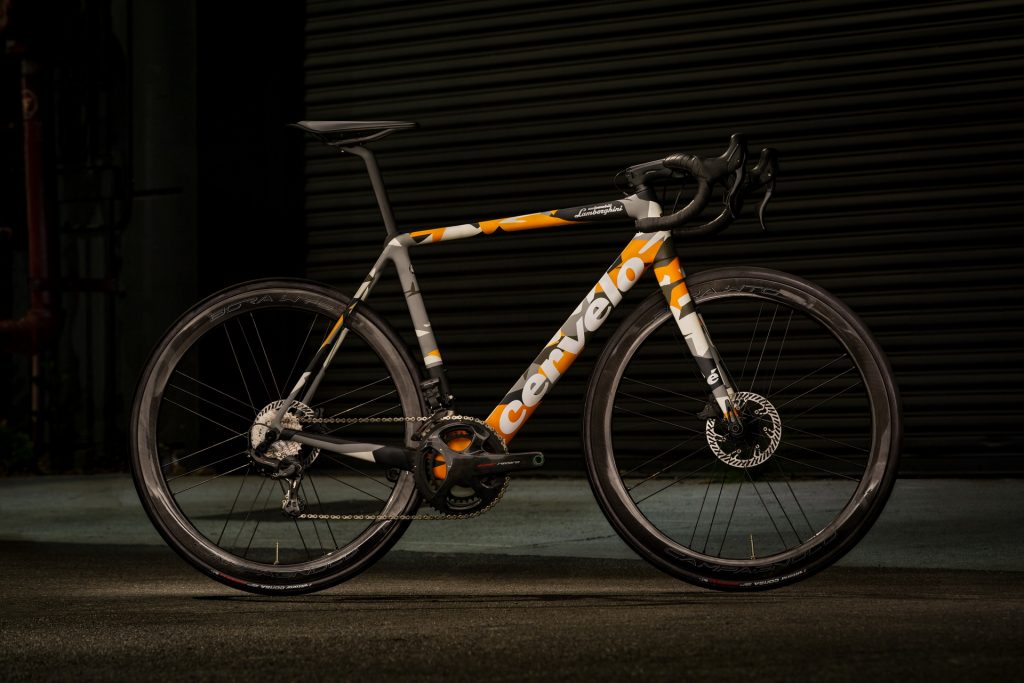 Special Edition Lamborghini Aventador SVJ 63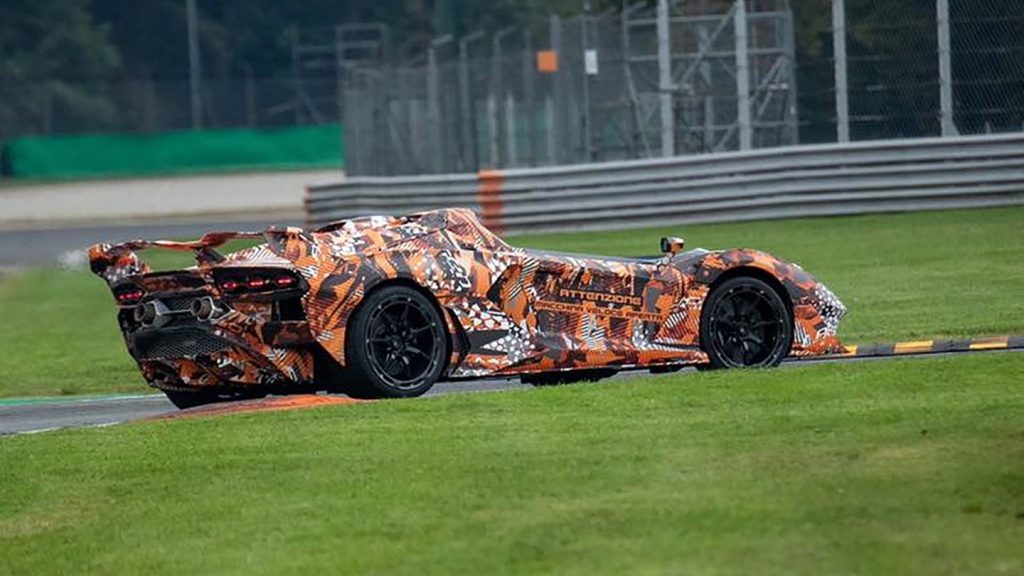 It's not truly your car until you – the owner – have your signature permanently embedded into the interior by Lamborghini themselves. The interior of this car features full black Alcantara upholstery (as most Lamborghinis are) complemented by color-matched orange (Arancio Leonis) accents found in the double stitching, floor mats, and other various trim pieces.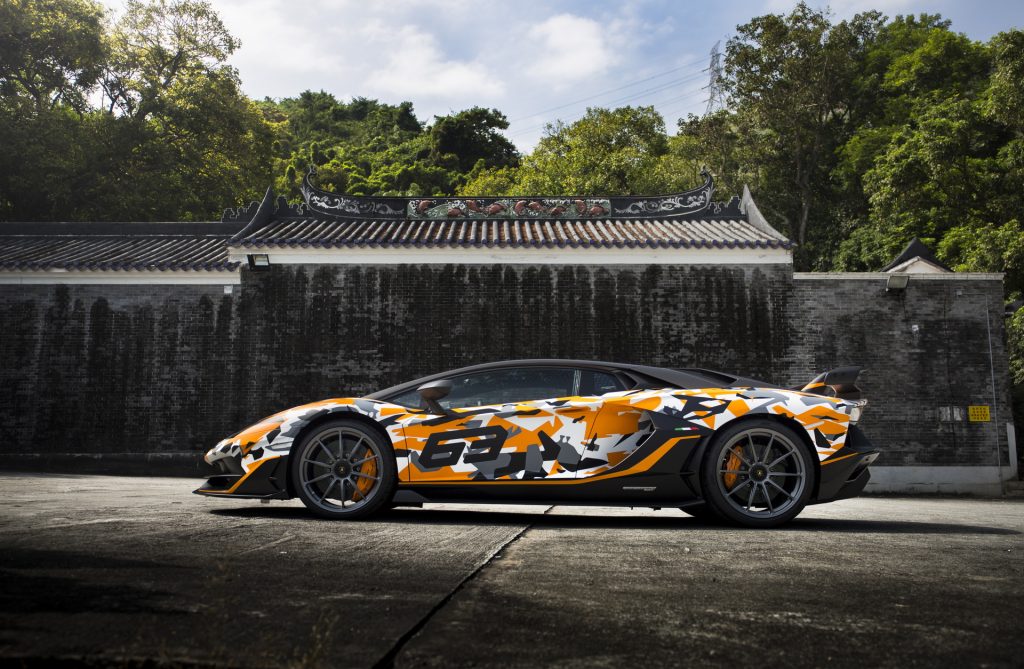 CHECK OUT ALL OUR LAMBORGHINI ARTICLES HERE.
If you happen to live in Hong Kong and are interested in viewing this one-of-a-kind art piece in person, the car will be on display at the company's official HK showroom beginning November 4th, 2020.
Thanks to the author in sportscars.net for this interesting article.