This article is originally from supercars.net.
Exotic Colour for an Exotic Lamborghini Centenario
You might have seen the (oddly) interesting original version of the exclusive Lamborghini Centenario. Before the recent wrap job, this car was yellow and black making it perhaps the strangest colourway I have ever seen on a Lamborghini. I've attached a video at the bottom of this article with the original car without any purple wrap.
At a car meet in the Netherlands, visitors got to bare witness this crazy colored Lamborghini. I can only describe this car as the new Los Angeles Lakers 2020 NBA Champions edition of the Lamborghini Centenario. The owner ditched the yellow accents on the rear diffuser, replacing them with gold wrap and the car now features a full matte purple vinyl wrap with gold and black striping/accents along the sides.
So what could be the possible reason that this Lamborghini is having this crazy purple. With the LA Lakers winning another NBA championship just last week, we are noticing some similarity between the jersey and the Lamborghini.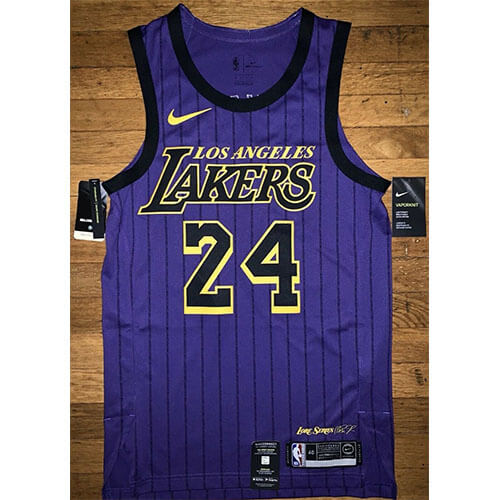 Needless to say, a purple livery on a Lamborghini Centenario will definitely tickle your fancy. It's good to keep in mind that the car speaks for itself regardless of the color option. This car costs 2.4 million dollar. This car is powered by a 6.5 liter V12 engine. Obviously, this engine is capable of producing 770 horsepower at 8500 rpm. The car does 0-60 mph in 2.9 seconds. The vehicle could realistically be any color and still crown the owner as king of the supercars.
Here's what the car looked like in the original spec for those who are interested:
The post Crazy Purple Lamborghini Centenario Spotted In Netherlands appeared first on Supercars.net. Thanks to the author and Supercars.net for this article.
Thanks to the author in sportscars.net for this interesting article.