This article is originally from supercars.net.
Barrett Jackson Las Vegas is kicking off tomorrow and its docket of automobilia is impressive. Up for sale is a stunning 2015 McLaren P1 owned by renowned DJ, record producer, and musician Deadmau5. 
This hypercar P1 bears chassis #236 and has only 3,177 miles on the odometer. The two-tone paint scheme is finished in Dark Blue and Black with a black Alcantara interior accompanied by white inserts in the seats. Production was limited to only 375 units, so this would be considered a rare find aside from its celebrity-owned status. 
The McLaren P1 sits among the legends from the early 2010s that made up the 'hypercar' category. Sporting a mid-mounted 3.8L twin-turbocharged V8 and an electric motor, the P1 puts down a combined 903hp and 723 ft-lbs of torque. The electric motor was not only to provide the added fuel economy commonly found in hybrids but it also helped negate the lag found on turbo-equipped cars.  
The McLaren P1 launches to 60mph in just 2.8 seconds and has a limited top speed of 217mph. All while also providing you the ability to maintain a 34mpg fuel economy, you can additionally change the climate control settings using the infotainment touchscreen or listen to your favorite house DJ.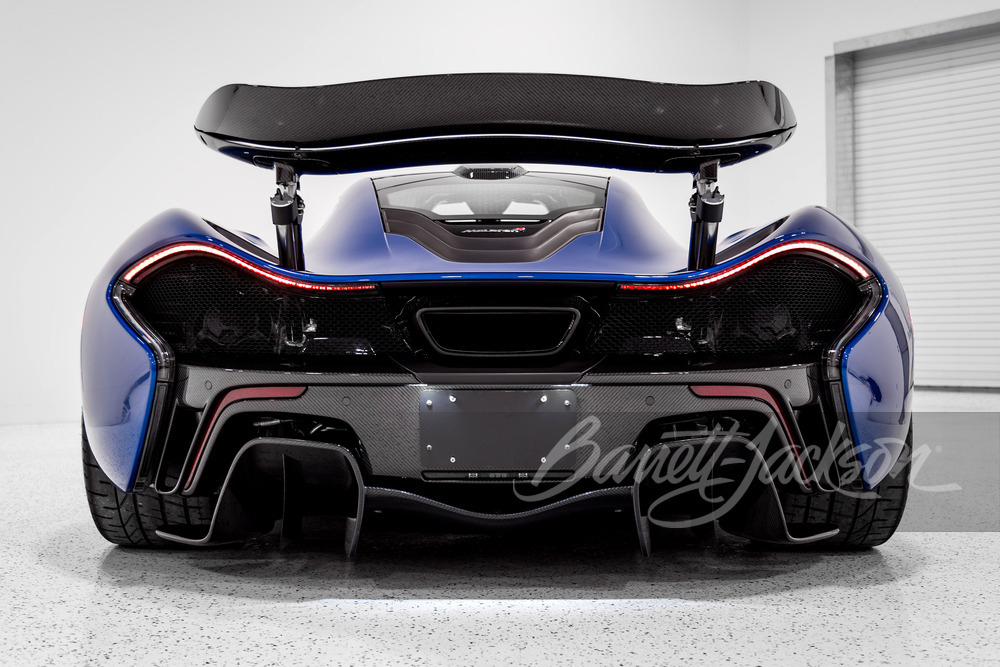 The Barrett-Jackson Las Vegas auction lineup is nothing short of spectacular and this special hypercar is no exception. To check out the full docket of automobilia going to auction, you can check out the Barrett-Jackson website.  
The post Deadmau5's McLaren P1 to Hit Barrett-Jackson Las Vegas June 17-19 appeared first on Supercars.net.
Thanks to the author in sportscars.net for this interesting article.