This article is originally from supercars.net.
Special Edition Corvette Z06
Callaway has been building special edition Chevrolet Corvettes and racing in GT class motorsport for what feels like ages; 25 years to be exact. To celebrate and racing corvettes for a quarter-century, Callaway has brought us this gem of American muscle, the Callaway Champion C7.
If you're familiar with the GT3 race class, then you shoud know where I'm going with this... Apparently, GT3 series racing takes the worlds fastest supercars and optimize them. They tune the "insanity dial" to 110 with custom parts, aero, engine upgrades etc. Evidently, The Champion C7 was designed after this class of racing.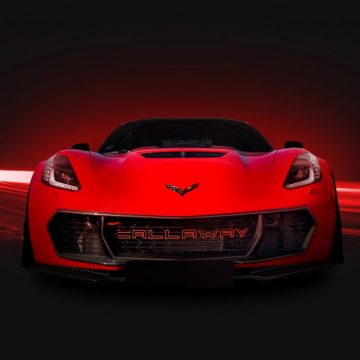 The LT4 V8 engine gets some upgrades bringing the powerplant to produce a whopping 757 horespower, and 777 lb-ft of torque; most notably the intercooler kit and the upgraded blower. The Champion has a 2.8 second 0-60 mph.
Special Edition Corvette Z06
The GT3-style rear wing should bring enough attention to the fact that the upgrades don't end at the engine. We're looking at a fully upgraded suspension system, new aero features in the bodywork, a new cooling system to keep the 750 horsepower block in the safe-zone, and the giant spoiler to produce downforce to keep those rear wheels from breaking loose with all that power.
Checkout our article about the new Ford Mustang Mach 1 here
Currently, we have no idea how much this machine is going to cost you, but with small production numbers in the twenties (25, to be exact) it's safe to assume this vehicle is going to cost a pretty penny – especially down the line in the future in the event any happen to crash making your car a 1/24 or 1/23 (with 750 horsepower you never know what could happen).
Evidently, the car will be available in America from US distributors. Also, there will be retailers in Japan, Germany and Canada. They all hoping to have their shot at selling a few.
The post Callaway's 'Champion' Special Edition Corvette Z06 appeared first on Supercars.net.
Thanks to the author in sportscars.net for this interesting article.