This article is originally from supercars.net.
There are a variety of reasons manufacturers choose to fit a 4-cylinder engine in their cars. They're compact, lightweight and typically more fuel-efficient compared to all other mainstream alternatives. This makes them ideal for smaller cars – particularly those with economy being top of mind – but can serve just as well in heavier cars (which are often AWD) with a turbocharger providing some assistance. Top 10 Four-Cylinder Engines listed below.
For the Japanese automakers, the proliferation of 4-cylinder engines was born mostly out of necessity; stricter emissions standards as well as restrictions on engine and vehicle sizes for their domestic market, forced them to think smaller. This would in no way become a hindrance on engineering ingenuity – quite the opposite actually – as many of these companies would become the world's artisans for the sport compact car. This unwavering dedication to mastering one's craft has produced the likes of the F and K Series engines from Honda, and the 4G63T and EJ25 from Mitsubishi and Subaru respectively; both of whom would go on to become one another's legendary rival.
However, the Japanese weren't the only ones who were both industrious and creative when it came to the art of the four banger. With the ever-growing popularity of fuel-sipping and smaller vehicles world wide, the Europeans also began to fashion their own interpretation of the ideal compact-efficient package. The Scandinavians for one, have been unapologetic about their extreme commitment to eco-friendliness for many decades now, with the likes of Swedish automakers Saab and Volvo leading the charge in their continent.
The Americans, through Ford, would eventually bring their aptly-named EcoBoost engines to the market, while Italian outfit Fiat (owned by Chrysler) produces power units that are small in scale, but never lacking in character nor performance.
Here's the shortlist of 10 such engines, which we have curated:
Honda F20C/F22C
When the Honda S2000 first made its appearance in 1999, its naturally-aspirated F20C engine stole the spotlight. It was revolutionary for its time, and in many respects maintains that reputation to this day. A 9,000 rpm redline and being able to produce 120 hp/liter would be the main attractions at first, but the F series engine has also proven to be dependable and well regarded to this day.
It's a huge reason the S2000 is one of the most sought after cars on the used market today, often fetching astronomical prices not too far off the original MSRP (or sometimes more). Halfway through the car's lifecycle, the engine would see its displacement increase to 2.2L (with an 8,200 rpm redline) while power figures remained virtually unchanged; acceleration and low-end response were slightly improved as a result.
Volvo Redblock B230FT

Volvos – particularly some of the older platforms and their engines – have been the subject of a growing following over the years, as performance enthusiasts and grassroots circuit drivers alike have discovered the now hard-to-keep-secret that is the Redblock B230FT engine. Built on a decidedly Scandinavian philosophy of minimalism and straight-forwardness, the Redblock engines have a reputation above all else, for being extremely bulletproof. This is the reason you see more of those old-school Volvo wagons and sedans (amicably referred to as "Turbo Bricks") on the road today than maybe you should.
However, what is becoming increasingly significant about these cars is the value their engines bring to the larger automotive community. Because of their inherent indestructible qualities, the B230FT is becoming a popular choice for reliable high-horsepower builds, and even engine swaps into cars with native power plants that are otherwise less dependable.
Ford EcoBoost
Ford's EcoBoost engines are amongst the most recent and significant line of 4-cylinder engines being produced by any manufacturer today. While there is certainly a monumental shift towards electrification – of which Ford is very much a part of – the petrol-powered engine remains relevant and continues to be improved amidst stricter emissions standards. Besides going full-on EV or hybrid, there is no other drivetrain unit that is more fuel efficient than a modern day turbocharged 4-cylinder engine.
They're also capable of extraordinary performance, with the 2.3L EcoBoost unit in the Ford Focus RS good for around 350 hp. Recognizing the all-around benefits of the EcoBoost, Ford has used the powerplant throughout its entire lineup; you can find one in a Ford Mustang, a Ford Ranger, and even a Ford Bronco. Though it's true that the internal combustion engine will be phased out sooner than later, the EcoBoost will be about as good as it gets before the transition is complete.
Toyota 3S-GTE

It can be argued that the Toyota 3S-GTE does not get all the plaudits it deserves, because it shared the stage with the A80 Supra (and its 2JZ engine) which would ultimately end up stealing the show. But the 3S-GTE has a lot of things going for it, not least of them being that it was used to power two of the most legendary Japanese sports cars – the Toyota MR2 and Toyota Celica GT-Four.
Typical of the brand and the era, the 3S-GTE was basically bulletproof thanks to its cast iron block and forged aluminum internals. When properly cared for, the engine has a shelf life of around 180,000 miles, which is pretty impressive coming from a 2.0L turbocharged inline-4 which produced 252 hp, and was built in the mid 90s.
Honda K Series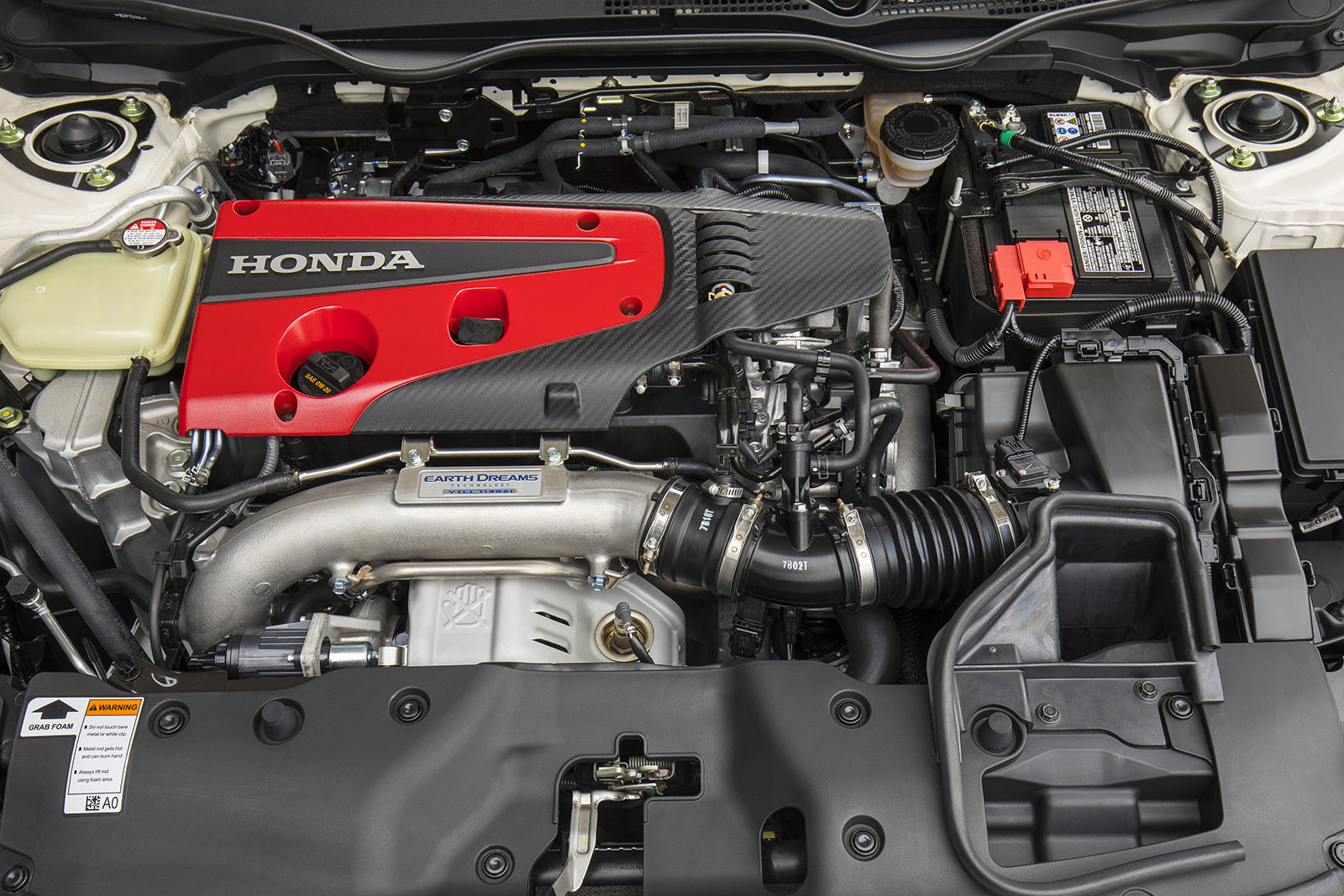 The K Series would ultimately replace the outgoing B Series engines (which would be in the honorable mention section, if there was one) for a number of Honda vehicles, most notable of which included the likes of the Civic Type R and Integra Type R.  The most recent and advanced version of the K series engine has found its way into the current Civic Type R, with the turbocharged K20C1 supplying the company's popular sports saloon with 316 hp and 295 lb-ft of torque.
Such is the K20C1's reputation that Honda Performance Development has recently begun to offer crate engines for use in racing and off-highway applications. Other notable K Series engines include the K20A2 (Integra Type R, RSX Type S) and the K24A2 (Acura TSX). Honda reliability, fantastic performance – I don't doubt that we'll be talking about the K Series engines for many more years to come.
Mitsubishi 4G63T

Tracing its roots as far back as the early 1980s, the 2.0L 4G63 engines have truly withstood the test of time. The first turbocharged version of the engine, known as the 4G63T, was first seen in the 1998 Mitsubishi Galant VR-4. This engine would go on to become the heartbeat of the Mitsubishi Lancer Evolution line of cars from 1992 to 2007, which would go on to dominate the World Rally Championships. Suffice to say, the 4G63T, through the Lan Evo, would go on to define the brand for the greater part of two decades and also become the company's most sought after sports car in both road-going and race-only configurations. Top 10 Four-Cylinder Engines.
Today, the platform remains popular in grassroots rally racing and circuit racing and also for drag racing builds, due to the incredible amount of power it can make with the proper work.
Volkswagen EA888

While Volkswagen's EA888 engine is another on this list that wouldn't have made it if reliability was the key metric, there is no question about the powerplant's performance potential and impressive fuel economy. Today, it most notably appears in the Volkswagen Golf R and Audi S3 where it produces a smidge less than 300 hp. This, along with being very light weight, makes it an ideal match for a modern hot-hatch and compact sedan, but owners can also benefit from relatively lower costs at the pump (provided that it's not being hooned all the time). Top 10 Four-Cylinder Engines.
The EA888 engines are extremely popular amongst the tuning community, as a simple build using mostly bolt-ons can easily yield a reliable 500+ hp. Suffice to say, the EA888 is also a solid platform upon which VAG can build more powerful and advanced versions in the future, which I'm sure we'll be seeing in newer generations of the aforementioned cars and more.
Subaru EJ20

Ok. So while the EJ20 probably won't go on to pip any of the other engines on this list for the "most reliable" awards, it remains a prolific engine that has powered an iconic car for the greater parts of each of the past 3 decades. The car specifically, is the WRX STi, which is one half of an epic rivalry between Japanese (and rally car) giants Subaru and Mitsubishi. Despite the well documented issues with head gasket failures and the like over the years, the EJ20 has still proven itself through the test of time, with the latest iteration of the engine being used as recently as 2019, coinciding with release of the Subaru WRX STi Final Edition.
The EJ20 has never been short on character, with its Boxer configuration and the use of unequal-length headers giving the car its distinctive "burble" – a sound which has become synonymous with the car and instantly recognizable to any moderately trained ear.
Saab B234R

These days, you'd be hard-pressed to find many people who remember Saab as a brand, nor as one of the pioneers of bringing turbochargers to the mainstream. But, they were most certainly both of those things, with the company's heyday taking place during the late 1980s and early 1990s. Saab's B234R engine was the golden boy of this era; forged internals and an iron block were the backbone of an extremely reliable platform. Top 10 Four-Cylinder Engines.
In its complete packaging, the turbocharged engine – via a 5-speed manual Saab 9000 Aero – produced 225 hp and a whopping 300 ft-lb of torque. This helped propel the otherwise unassuming euro sedan from 0-60 mph in just 6.7 seconds. Undoubtedly quick for its day and capable of so much more. It's no wonder the car has a niche (but passionate) following to this day.
Fiat MultiAir Turbo

In my opinion, Fiat has become the de facto micro car producer; at least in North America, where there are far fewer options than in Europe and Asia. Without a doubt, this is in large part owed to fact that Fiat is owned by American automotive conglomerate Chrysler, who leveraged their position to become the dominant force in this market segment. While subcompact cars have yet to really take off west of the Atlantic, Fiat have proven that while micro cars need to be powered by micro engines, their performance can be anything but. Top 10 Four-Cylinder Engines.
The pinnacle of this is displayed through their 1.3L and 1.4L MultiAir Turbo engines, which have gone on to win numerous awards. Currently, these engines power the Fiat 500X and 500L models, and produce 177 hp and 160 hp respectively, alongside the company's best-ever fuel consumption and emissions figures.
The post Best 4-Cylinder Engines Ever Produced appeared first on Supercars.net.
Thanks to the author in sportscars.net for this interesting article.