Do you love the new Ferrari Roma design? Frank Stephenson, one of the greatest automobile designers of our times is walking us through the all new Ferrari Roma in this article. He walks us through his designer eyes the Roma's front view, side view, rear view and also the interior design. It is a must watch for all sportscar design lovers and critics. If you are a designer or creative artist, use this as a guide or tutorial. Very interesting video for me.
Frank Stephenson
Frank Stephenson (born 3 October 1959) is an American automobile designer widely known for his famous design works at BMW, Mini, Ferrari, Maserati, Lancia, Alfa Romeo, Fiat and even McLaren. Motor Trend magazine has called him "one of most influential automotive designers of our time". Believe me, he is the one who designed the McLaren P1. Also BMW Mini is his pure design creation. His other famous designs includes Maserati MC12, Ferrari F430, Fiat 500, McLaren MP4-12C, Ferrari FXX and McLaren 570S. I have added pictures of these cars below (after the video) for your reference.
Ferrari Roma Design Analysis
Not everybody is happy with the Ferrari Roma design. It is definitely not the Love at first sight design for me. But eventually, I started loving the car and now if feels like a good design to me. I thought the new Ferrari Roma lacks the essence of Ferrari design. In the below video, Frank explains the design elements, how it is different from traditional Ferrari design and why he loves the design. He proves the point that it is pure Italian design and mostly Ferrari design with some twists. Those twists are of course positive design changes to the traditional Ferrari works.
There is every justification in the video for the 9.5/10 score of the Ferrari Roma design.
Major deviation in the Ferrari Roma design
As Frank has pointed out in the above video, there are 5 major differences in the Ferrari Roma compared to traditional Ferrari design. Following are the five items for your reference.
Body colored front grill – Instead of the traditionally black grill.
Horizontal head lights – Of late, most of the Ferrari cars have vertical or L shaped head light design.
Ferrari badge on the side fenders – I absolutely miss this badge which adds beauty to the side view.
Non round tail lights – The rear lights really looks like a Corvette tail lights.
Red start button on the Steering wheel – This is another famous Ferrari item that is missed out in the Ferrari Roma.
Want to know about our other McLaren articles, please click here.
Ferrari Roma Design History
Following picture summarizes how the Ferrari Roma design has traditionally been carried forward from its classic cousins.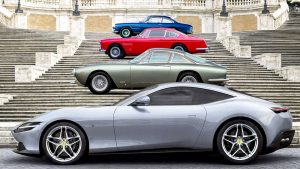 Frank's famous car designs
Following are some of Frank's famous cars. They are absolutely the best of its kind. No wonder why he was hired by Ferrari, Maserati and the likes.
1. Mini Cooper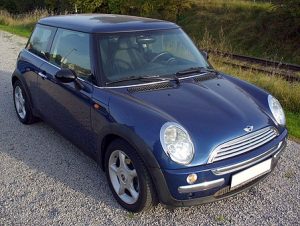 2. Fiat 500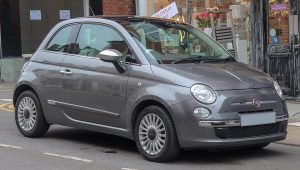 3. McLaren 570 S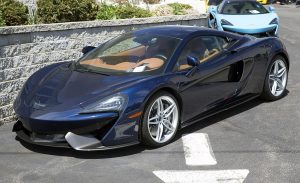 4. Ferrari F430
5. Maserati MC12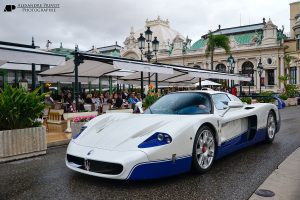 6. McLaren MP4-12C

7. McLaren P1

Please subscribe to our Facebook Channel here.
Also subscribe to our YouTube channel here.
Thanks for your support.